Biography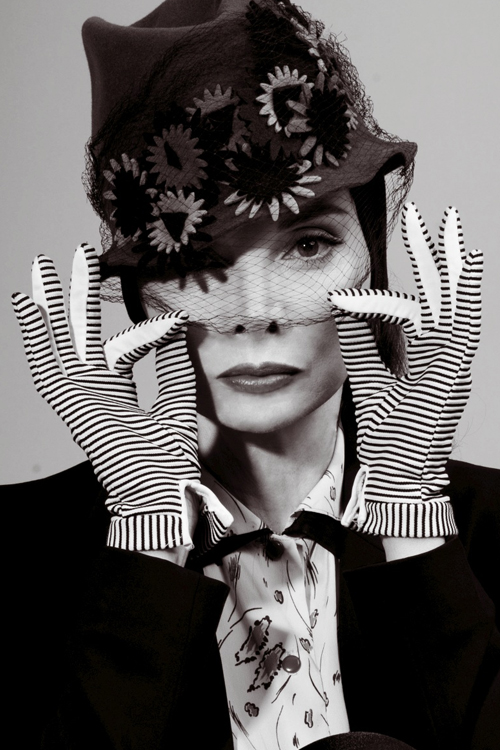 A multiple Emmy Award and Grammy Award nominee, She has choreography and directorial credits on over 50 videos and has choreographed and co directed concerts for Tina Turner, David Bowie, Bette Midler, David Lee Roth, Mick Jagger as well as many others.
In 2008 Toni received Hip Hop International's highest award "Living Legend of Hip Hop." Former recipients include Don Campbelllock Campbell, Boogaloo Sam, M C Hammer, DJ Kool Herc, and Grandmaster Caz
Toni is one of the 7 original lockers that is considered "the group that changed the face of dance." She is recognized as a seminal influence in bringing street dance to the attention of the American public. She is currently writing a book on the history of American Street Dance.
Toni was presented with an Emmy award for a commercial featuring MC Hammer. She has worked on an incredible range of television programming, from TV Lands Salute to Soul Train, NAACP Image Awards, Saturday Night Live, Sesame Street and numerous Music Awards shows.
Toni's most notable feature film credits include choreography for such classics as American Graffiti, and Legally Blonde. Her subtle choreographic hand was visible throughout Tom Hanks directorial debut; That Thing You Do, and more recently, in Quentin Tarantino's 2019 film, Once Upon a Time in Hollywood, staring Leonardo DiCaprio.
Toni Basil received a double platinum record for her smash single Mickey and a Gold Album for 1981's Word Of Mouth and , and holds the same from the UK, Canada and Australia. She received a Grammy nomination for her Word Of Mouth long-form video album, which she conceptualized, produced, choreographed, and directed.
Billboard magazine's #1 song for the month of December, 1982, Mickey was installed in the Rock & Roll Hall of Fame as one of the groundbreaking singles of the 1980s, The Mickey music video, was shown at the Museum of Modern Art in 1992, Toni earned herself a place as an American Video Artist in the coveted Museum of Modern Art's calendar.
She starred, co-directed, and choreographed two self-titled BBC-television specials, which were re-aired in record time due to unprecedented audience response, and are credited as launching Mickey as a hit single in the U.K. charts and, ultimately, worldwide as well as appeared in a wide variety of television shows.
Toni has acted in numerous films including, Easy Rider, and Five Easy Pieces.
Toni directed short art films. "Game of the Week" 11:20, "A Dance Film" 2:05, "Our Trip" 6:25, and "The Ping Pong Match" 2:45. Pre-dating music videos, these avant garde pieces found a new audience and were exhibited at the Santa Monica Museum of Art and New York's Grey Art Gallery .The L.A. Times noted that filmmaker Toni Basil's deft editing transformed an ordinary ping pong match between Gray and Stockwell (Both noted American actors) into an energetic dance routine.
As a classically trained dancer, Toni continues to dance and attend Locking, Hip Hop, and African dance classes by day, and underground dance clubs at night. She has immersed herself in the Latin music and dance scene, and has guest performed singing, dancing and playing percussion with the top Los Angeles based salsa bands.
She adds to her list of expertise in world dance and partnering Afro/Cuban, Tango, Flamenco, Salsa, east coast and west coast swing.
Continuing in the family tradition (her father- an orchestra leader and mother a vaudevillian) She has excelled in every entertainment medium; stage, music, commercials, television, film and video. Her unique form of artistic mastery is at the heart of all of her work. She remains a true pioneer in the dance world, a visionary, and a genuine American treasure.
From judging street dance events internationally to being a trending viral video, Toni has always being on the cutting edge of pop culture, and shows no sign of stopping.
Want to know more? Surf the web on google.com for Toni Basil, and choose from over 69,000 references.
Representation: Julie McDonald • Tony Selznick • Andrew Jacobs
Click Here to listen to Toni's "Mickey" on your choice of live streaming platform
---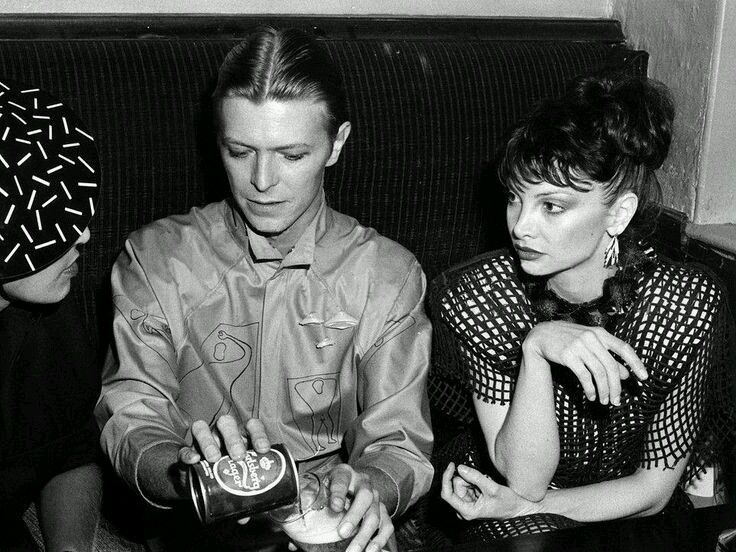 Toni with David Bowie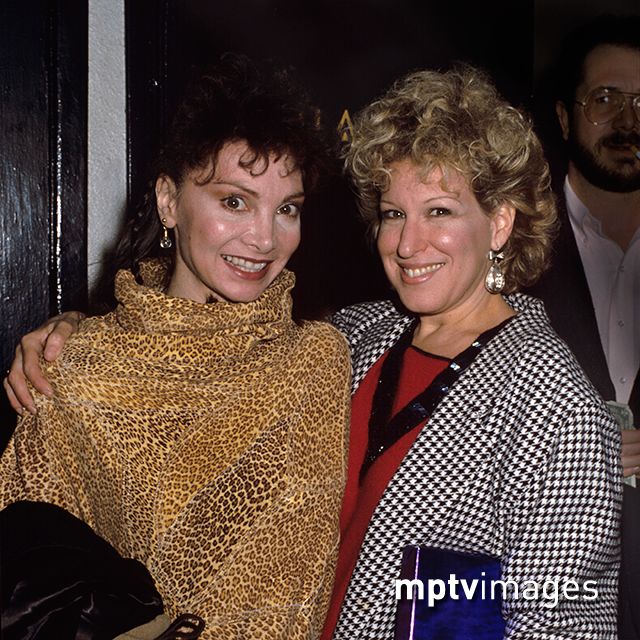 Toni with Bette Midler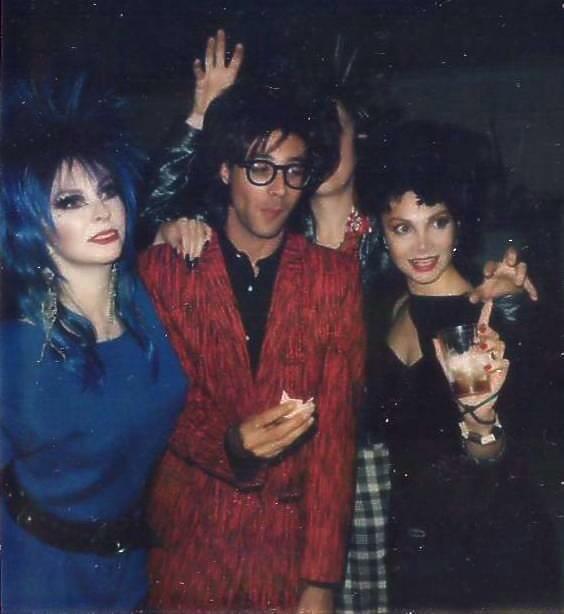 Toni with Cassandra Peterson and Paul Reubens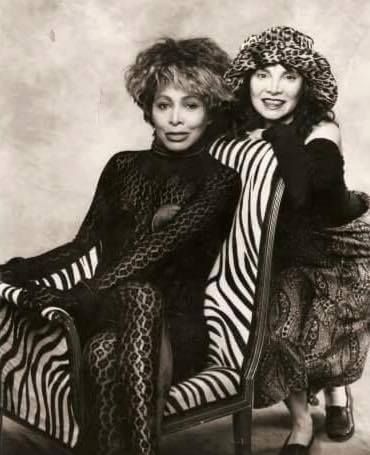 Toni with Tina Turner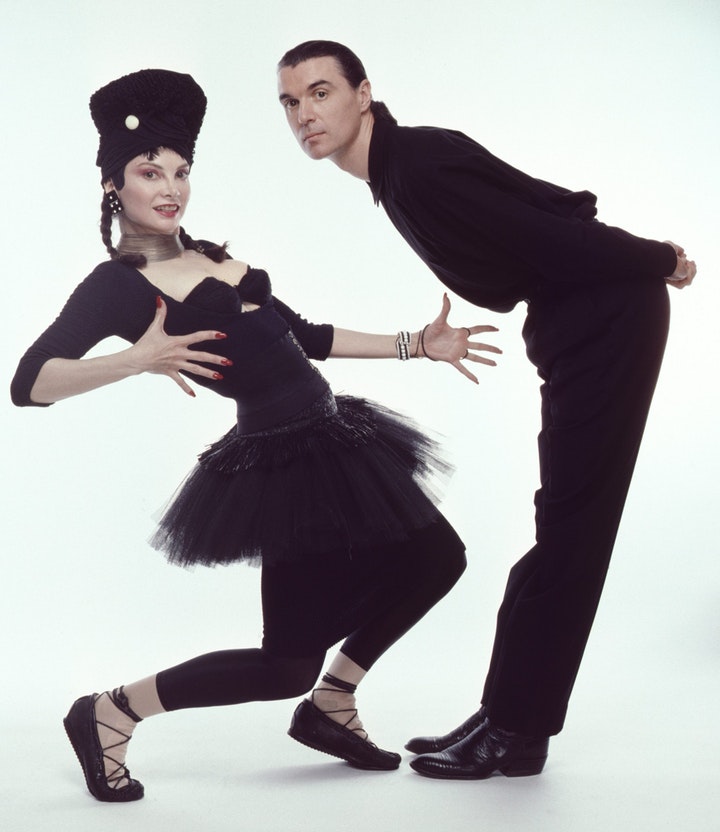 Toni with David Byrne